Learning is a lifelong journey; offering our patients the best treatment options dentistry can offer is lifelong passion.
Al-Aswad Dental is excited to offer new treatment options for our valued patients.
It has been a great year of learning and implementing the concepts of implant treatment planning, surgical placement, guided surgery and restoration.
We are offering for a limited time a consultation appointment with a 3D scan (CBCT) for $175 to be applied toward the implant placement and restoration cost in the event the patient elects to proceed with treatment at Al-Aswad Dental.
Additionally, we are offering an appreciation gift for implant referrals when treatment is contracted.
Call us for a consultation today.
617-625-3636
We are proud to announce that we are now providing implant treatment which includes CT scan, 3D scan, extraction, bone grafting, implant placement, and restoration whether it is a crown, a bridge or an implant retained dentures. All here at Al-Aswad Dental. In addition, we offer financing options via a third-party financing company for the patients that qualify
"It has been a great year of clinical growth. I had lots of fun learning, and implementing the concepts of implant placement, extraction, grafting, guided implant surgery, and CT interpretation" Dr. Al-Aswad
The Engel Institute
Intro to implants placement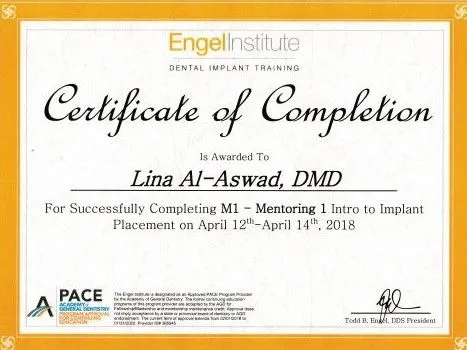 Intro to guided surgery and implant placement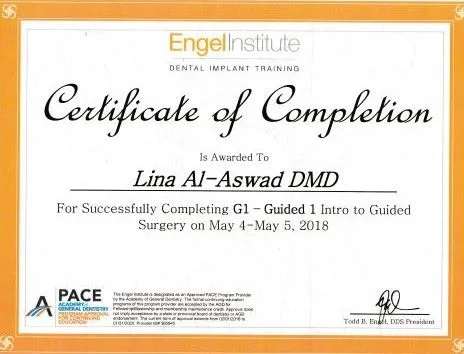 Advance guided survey and CT interpretation and implant placement
Intermediate extraction and grafting